1.) Kevin Harvick – Kevin had the dominant car earlier this year when the Monster Energy Cup Series came to Michigan, Kevin led a race high of 49 laps and was just moments away from pulling off another victory until the rains came. Based upon his results, average finish of 7.8 since 2016, and the speed they showed earlier this season in the Irish Hills, he will be up front contending for the win.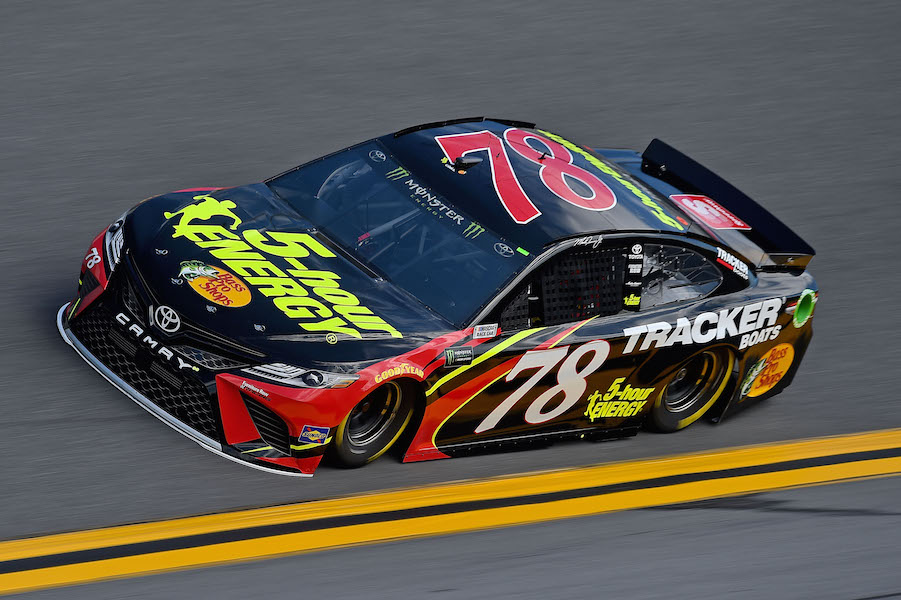 2.) Martin Truex Jr. – We know the speed the Furniture Row team posses at mile and a half race tracks, but when it comes to the 2 mile tracks like Michigan, Martin and the team just have failed to capitalize on getting the finishes they need. He has lead a lot of laps (136) and he holds an average finish of just over 11th place at Michigan in the past 5 races. I expect the strong momentum that the team has to carry him into Michigan and be one of the ones to watch this weekend.
3.) Kyle Busch – It is hard to rank Kyle last among "The Big 3". The results that Kyle has posted at Michigan are similar to Truex Jr. Kyle finished 4th when they raced in June. The M&M's team is on a hot streak looking for their 7th win this season as they have finished in the top 5 in 9 of the last 10 races.
4.) Kyle Larson – Larson is a must-have in your lineup this weekend. Kyle has pretty much owned Michigan, winning 3 of the last 4 races there. He has an average finish of 6.8 in just 5 starts, his worst finish came earlier this year when he spun out and went a lap down as a result of the mishap. I wouldn't read too much into that though he finished 2nd in the 1st stage and was in route to another top 5 finish.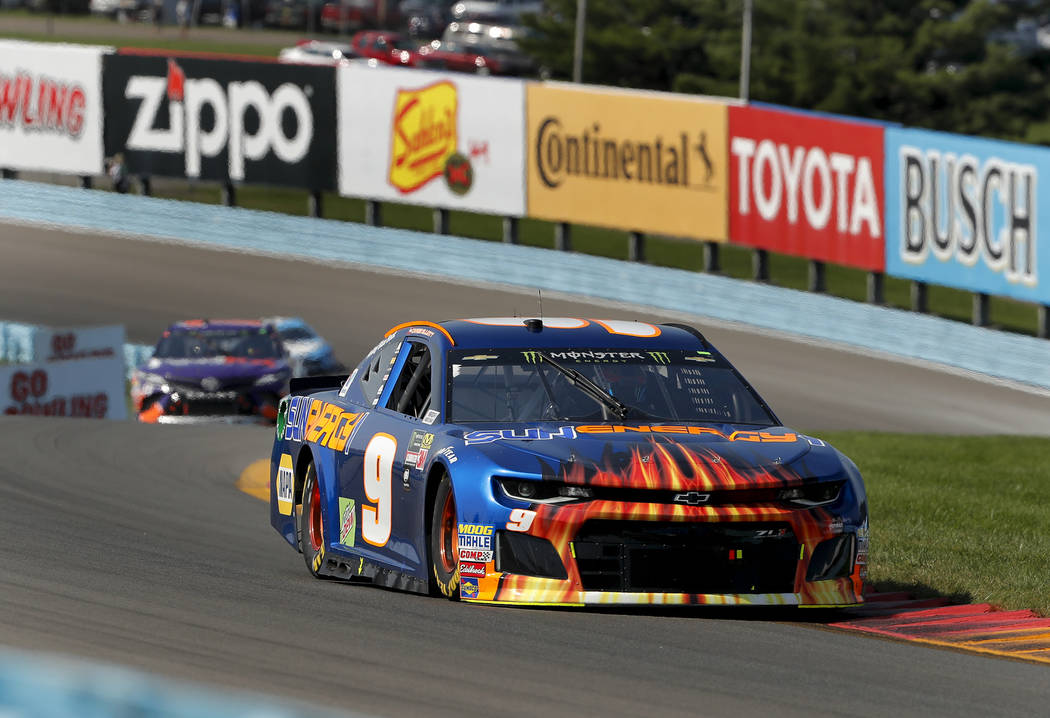 5.) Chase Elliott – His breakthrough win finally came last weekend, and there isn't a better track to come to for Chase. In all 5 of his starts at Michigan he has never finished below 9th which equates to his average finish of 4.6. Definitely ride the momentum with Chase this week and start him with confidence.
6.) Clint Bowyer – a tough day at Watkins Glen for the entire Stewart-Haas team had Bowyer coming home in 11th The defending winner at Michigan is going to be looking to regain momentum as they head to Michigan International Speedway. He is the only other driver with multiple wins this year besides "The Big 3". Clint should be a safe play this weekend.
7.) Kurt Busch – finishing 3rd behind both his Stewart-Haas teammates in the earlier race this year, Kurt had a solid day leading 46 laps (2nd most trailing Kevin Harvick) He has a average finish of 9.6 in the last 5 races at Michigan however, only 1 top 10 and 1 top 5. I see him as a conservative, safe start this weekend.
8.) Ryan Blaney – As you can see I am leaning with the Fords this weekend, and Blaney is one of the stronger options this week outside of the SHR camp. Ryan had a great race here earlier in the year leading 15 laps and bringing home a stage 1 win and finishing in the 8th position. Win number 1 in 2018 could happen sooner rather than later.
9.) Erik Jones – Another top 5 last week at the Glen makes that 7 in a row. Jones has the perfect momentum so far leading up to the chase. He hasn't been stellar at Michigan, but will be in top 10 talk this weekend.
10.) Brad Keselowski – The Rochester Hills native finished 6th in the first race here this year, is very consistent any time the series comes to Michigan. Brad has 3 top 10's in the previous 5 races with an average finish of just over 9th. He will find a way to make noise this weekend in front of him hometown fans.
BEWARE AND USE CAUTION:
Denny Hamlin – Denny has not had a top 5 finish since back in May during the Coca-Cola 600, the results are just not there for Denny like they are for his Joe Gibbs Racing teammates. He showed promise last week, but pit road miscues cost him a shot at following Kyle Busch through the field. I am not deploying Hamlin until the results show.

Daniel Suarez – What a great few weeks it has been for Daniel however, his previous results at Michigan have not been good. A average finish of 30th in 3 starts, I recommend leaving Suarez alone this week.
UNDERDOG/DARK HORSE/SLEEPER
Ty Dillon – Ty is low enough on the DFS lineup charts, which makes him a good lineup insertion to help you have room for 2 of "The Big 3". Compared to others around him he is the best option. His average finish is 20th in the past 4 starts at Michigan, Also another stat I find intriguing is his average start of 30th place, he will gain some points by passing cars this week.
Jamie McMurray –  Jamie is 4th among active drivers in average finish with 8.2 at Michigan in the last 5 races. All of which have resulted in top 10's. When it comes to Michigan, Jamie always seems to be talked about along with his teammate Kyle Larson. Jamie is a must start this week.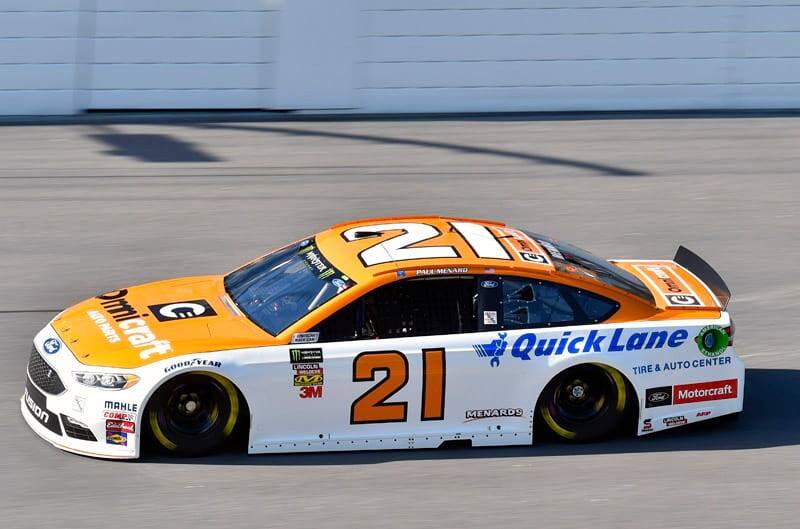 Paul Menard – with a solid 5th place at this track earlier in the year, Paul was out front leading laps and showing his ability to run up front. I feel this team will be strong this week. If your lineup needs a sleeper, Paul would be a driver to consider.
---