1.) Christopher Bell – 4th place finish in Las Vegas which was what he and the team needed going into the opening round of the playoffs. Richmond appears to be one of Bell's better tracks, he only has 2 starts there but with an average finish of 3.5 and a win earlier in the year at the track makes him the favorite going into the opening round of the Playoffs.
2.) Cole Custer – Last week at Vegas I watched Cole in detail, mostly because i put him as one of the drivers to avoid. I was wrong, he was in contention at the end of every stage, made smart decisions on restarts, and the pit crew was great for him. To me he looked like a real contender for the championship. Cole has made 4 starts in the Xfinity series at Richmond, he won the pole earlier in the year, led 43 laps, and brought home a 6th place finish. Use him this Friday night.
3.) Elliott Sadler – Sadler has made 30 Xfinity series starts at Richmond dating back to 1995. He does not have a win at the track but he has scored an average finish of 4.4 in the 5 previous races since 2016. Consistency is what I like here from Elliott, and don't think that the "Old Guy" is going to play opossum in these playoffs. He will do whatever it takes to get to the championship round in Miami.
4.) Daniel Hemric – Heartbreaking way to end the race at Las Vegas last week as he was running inside the top 10 when his teammate Shane Lee blew a tire and left Hemric with nowhere to go. Richmond seems to be a comfortable track for Hemric as he made his Monster Energy Cup series debut in the spring here. On the Xfinity side he started 4th, led 11 laps, and won the 1st I expect him to bounce back this weekend and be in contention for a top 5.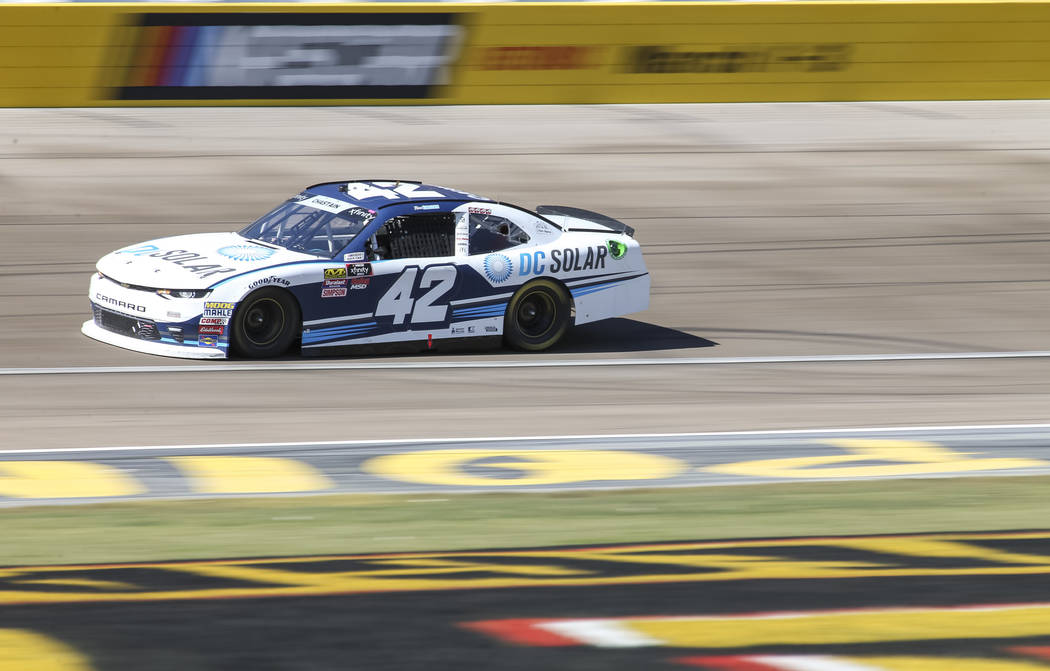 5.) Ross Chastain – do I even need stats here? This is his final start in the three race stint he signed with the #42 car. Coming off his first career win last weekend at Las Vegas, he has the momentum and the speed to be a contender this weekend at Richmond.
Drivers To Watch
Tweed's IN – Ryan Preece – Ryan has 2 previous starts at Richmond, in the #01 machine for Johnny Davis. This time around things will be different, driving the same #18 that Noah Gragson sat on the pole and brought home a 2nd place finish at this race in the spring. My eyes are on Preece and his teammate "C-Bell" this weekend to bring home the win.
Tweed's OUT – Justin Allgaier – Justin finished a strong 2nd place last weekend, stringing together his 14th straight top 10. The series heads into Richmond to start the playoffs, which surprisingly is not one of Justin's better tracks. In his last 5 starts he only has 2 top 5's and holds an average finish of 12.8. In the spring race at Richmond he finished 14th and did not lead any laps or score a single stage point throughout the race. This week, for the price you are going to have to pay, there are far better options.
Value Picks
Dale Earnhardt Jr – How could I not include him? When he announced retirement he had one race left with Hellman's and he chose this race as his 1 race to fully honor his contract. Obviously he has been out of the seat a while, driving for himself and the resources around him I fully expect him to be inside the top 10 this weekend.
Jeremy Clements – Jeremy has 10 straight top 20's coming into Richmond. In the spring race he finished his season best (so far) 8th position after starting 26th. If he starts towards the rear, he will be a great pick for positive position points for DFS formats.
Alex Labbe – Alex is a good value pick this weekend in my opinion. In the spring race he was consistently inside the top 20 and finished on the lead lap in 16th. He is lower in salary and is a pick you can use to get drivers with higher salaries to work in your lineup.
JJ Yeley – Let me explain this one. JJ has one of the, if not the lowest FPPR average in DFS. Looking at his finish at Richmond earlier in the year (15th) I see some promise from JJ this week. More than likely he will have a low selection percentage so if he does finish inside the top 20; he will definitely be an outlier that most people won't have.
---