As you know restrictor plate racing happens four times a year and if you ask the drivers it produces the most intense racing all year. However, this weekend it gets ramped up even more at Talladega for the NASCAR Monster Energy Cup Playoff drivers. Everyone fears "The Big One" and even more so when playoff implications are on the line. Being that this race is such a wildcard and more usually goes wrong than right, I am going to do the fantasy projections for the 1000Bulbs.com 500 a little bit different. You will see a few different names that you would normally see towards the bottom and you may not see the usual suspects at the top that you would on a normal weekend.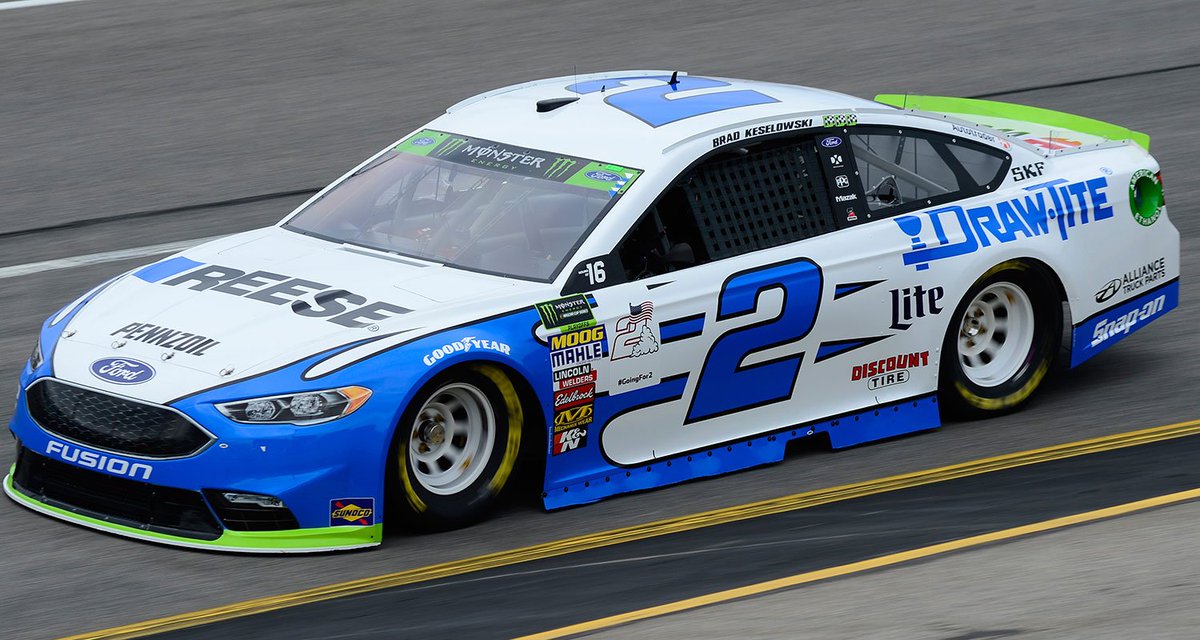 Brad Keselowski – 5 of his last 8 races at Talladega have resulted in top 10 finishes, He has not shown the same success at the other restrictor plate track (Daytona) but Brad really likes plate racing and has become one of the best in the series when it comes to plate racing. He has led over 195 laps since 2016 at Talladega which leads all active drivers. He comes into the race with  some good momentum after a strong run at Dover and was on track to finish inside the top 5 until getting involved in an accident inside 20 to go. I like Brad at Dega and you should too.
Kurt Busch – The silent killer is what we should call Kurt. No one has talked about him all playoffs and he is consistently inside the top 10 and running strong. He leads all active drivers in the previous 5 races at Talladega with an average finish of 9th. He does not have a win at Talladega in his 35 career starts, however his consistency and good average on finishing is why I like him this weekend. Keep an eye on Kurt this weekend; he could potentially steal a win.
Joey Logano – Since 2015 Joey has 3 wins at Talladega and his most recent coming in April at the Geico 500 securing his spot into the playoffs. In his previous 5 races at the track he is 4th among active drivers with an average finish of just over 12th. He is 2nd behind his teammate Brad Keselowski with 190 laps led. He will
Kevin Harvick – He completely dominated last week at Dover until an unfortunate valve stem issue occurred on the last pit stop and put him a lap down inside 50 to go. Kevin hit on something last weekend speed wise and I expect it to carry over into the restrictor plate program. He knows how to take care of his car at races like this and put himself in position for good finishes. He should also be relatively lower on salary this weekend. Trust the wise veteran in times of chaos.
Denny Hamlin – Pressure is off from not making the playoffs and wouldn't you know it, Hamlin is racing for a win at Dover and brings home a solid 2nd place finish. He is a good plate racer and I expect him to run strong this weekend at Talladega.
Chase Elliott – Coming off a huge win at Dover and solidifying his playoff spot into the round of 8, Chase has nothing to lose this weekend. He finished 3rd here in the spring and the team has momentum to run up front and go for his 2nd win in a row.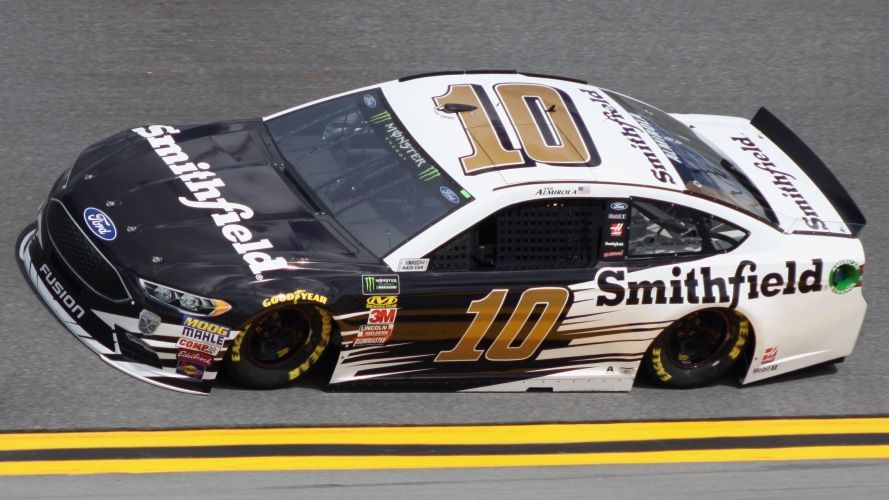 Aric Almirola – Heartbreaking ending to his race last weekend, as Miles the Monster reached out and took the win away from Aric. Surprisingly he has not finished outside the top 10 at Talladega in his previous 4 races at the facility. He was well on his way to winning the Daytona 500 until being spun out on the last lap by Austin Dillon, I think Aric takes no prisoners this weekend and has a great rebound race.
Alex Bowman – Ten laps to go at Dover and Alex had a top 10 in his sights and got caught up in a accident on the backstretch that found his championship hopes take a huge hit. He is now the last driver 34 points behind the cut off, not saying it's do or die but Alex needs to pretty much win to have a shot at advancing and this weekend will be his best shot. He finished 8th here in the spring leading 26 laps as the famed #88 was out front. I think him and his Hendrick Motorsports teammates will be on top of their game this weekend.
WATCH OUT – Ricky Stenhouse Jr – You will probably have to pay a price to get him this weekend but there is no denying he is a good plate racer. After his race at Daytona in July I would be weary of using him because drivers don't forget and there is a good chance he may not finish this one. If you feel he's worth the risk, use him…but I advise use caution.
UNDERDOGS / DARK HORSE /SLEEPERS
David Ragan – Since joining Front Row Motorsports David has not finished outside the top 10 in 3 races at Talladega. His average finishing position in the previous 5 races is 16.8 with an average starting position of 30th. That is a good stat when considering DFS, I like him this weekend and you should too.
Paul Menard – The spring race has me intrigued on Menard. He finished 5th in stage 1 and won the 2nd stage before getting caught up in "The Big One" inside 20 laps to go. With Ford power and he will have the alliance with the Penske and Roush teams, I like this pick.
Ty Dillon – Statistically this is Ty's best race track, he holds an average finish of 13th in his 3 starts at Talladega. His best finish of the season came at Daytona in July which was 6th. I like there plate program and it is seemingly their best shot the rest of the season to pick up a top 10 finish. 
---