We are back!! Sorry for the hiatus, as you know things come up and become priority. We haven't been entering as many contests as usual but we still have been hanging around and keeping an eye on the DFS world. But we are back and look forward to providing you with some content to help you along the way! We appreciate you viewing!
AJ Allmendinger – My top pick for this Saturday's race is AJ Allmendinger. We obviously know that he excels on the road courses, but I really like him at the higher speed road courses like Road America. He noted at Mid-Ohio that the Kaulig team had to dial in a few things prior to heading to Road America and I have confidence they will get it dialed in for AJ. He had a very solid showing at Watkins Glen finishing a strong 2nd in a great battle with Austin Cindric. He is looking to become the first multi time winner at Road America after winning here in 2013 driving for Team Penske.
Matt DiBenedetto – Coming off a weekend that he will soon not forget, Matt will be back behind the wheel of a Xfinity Series ride for the first time since 2016. He has previously run at Road America and drove to an 11th place finish in the #40 for TriStar Motorsports. He will be piloting the #18 iK9 Toyota Supra for Joe Gibbs Racing and he has stated that Road America is one of his favorite racetracks. Coming in at $8,400 this may be the steal of the weekend and he also has potential for dominator points. Will this be the week that he breaks through and gets his 1st career NASCAR win since 2011 in the K&N Series? I think the possibility has never been greater.
Christopher Bell – Not the most popular pick here but the guy has been extremely solid this season at the road courses. He has said road course racing "is not his forte" but you can bet he is making a statement for himself by getting better each time the series goes to a road course. His two finishes here are outside the top 10 but this season he has got back to back 2nd place finishes at Watkins Glen and Mid-Ohio. When most people will look away from Bell, I don't have a problem sticking with him.
Austin Cindric – Cindric will probably be a pretty chalky play here but there is no doubting his ability to perform on the road courses. He is a driver that you must utilize some percentage of him when the series is at a road course regardless if he is over owned or not. The 22 Menards Ford Mustang has a lot of momentum winning back to back road course races in previous weeks and starting on the pole which led to a top 5 finish at Bristol. He seems to be in the midst of a breakout run right now and I would deploy with confidence.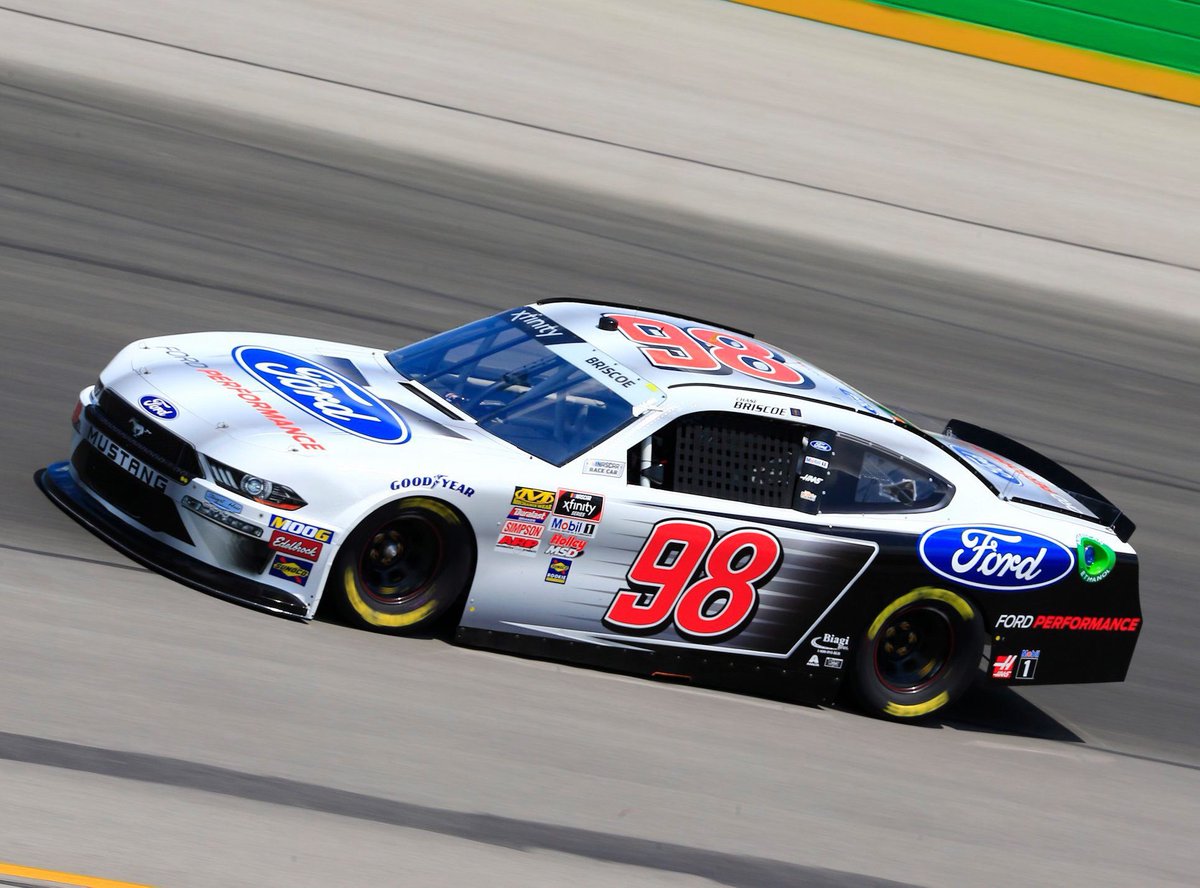 Chase Briscoe – Underrated and overlooked at road courses is Chase Briscoe. This team is on fire right now as Chase and the 98 team have rattled off 6 straight finishes of no worse than 7th including one win at Iowa. He will be making his debut at Road America this weekend but that may be the only downside to owning Chase. I like him this weekend and his price makes him even more own-able and he should be fighting inside the top 5 come Saturday.
Michael Annett – A solid play for me this weekend will be Annett. He has had some success at Road America with JR Motorsports like his 2nd place finish in 2017. His price will be lower, and he will provide a safe and solid run, I consider him like the Ryan Newman of the Xfinity Series, but Annett has top 5 potential if this race turns into a fuel mileage race like it has before. His qualifying also is not that great at road courses so he does offer a good amount of position differential points.
Kaz Grala – Back behind the wheel of the #21 for RCR this weekend in the HotScream Camaro, Kaz looks to best the three straight 14th place finish he has produced at Richmond, Dover, and Loudon. He has a road course racing background and is behind the wheel of a decent enough car to be fighting inside the top 10. If you look back to his 8th place finish at the ROVAL last year and the 11th at this facility in 2018, you can see he does have solid speed at road courses and can finish these types of races with top 10 potential. For the price, I like him this weekend.
Regan Smith – Another driver to consider this weekend is Regan Smith. He is making his final scheduled start in the Xfinity series this season in the #8 Fire Alarm Services Camaro for JR Motorsports. He has three career starts at Road America with a best finish of 8th. He started behind the "8 ball" at Mid-Ohio so we really couldn't get a good read on performance due to him starting from the rear and relying mostly on strategy to make it to the front. I expect it to be different this weekend at Road America now that he has one race under his belt and has a feeling of what kind of communication to give crew chief Taylor Moyer, and more of a understanding of how these cars drive a bit different than his past experiences.
---
Be sure to check out our Lineupper tool to help create your lineups!! Just click on the button above or head over to www.lineupper.com
---