The Gander Outdoors Truck Series heads north of the border this weekend as the series rolls into Canadian Tire Motorsports Park for there one and only road course race of the season. Only 28 trucks on the entry list this weekend some of which are "road course ringers" and will make for a very interesting race. Here are some projections we have put together! Don't forget this is a Sunday race!
Todd Gilliland – I think this is the weekend we finally get one of the KBM trucks back to victory lane and I think Todd will be the guy. A heartbreaking end to last year's race after running away with the lead on a green white checkered and then getting taken out by then teammate Noah Gragson in the last corner, he will look for revenge this weekend. Speed and momentum is important here as this track has majority of long sweeping corners and a long straightaway towards the end and I think the KBM trucks have the best engine and aero package in the field. Look for Gilliland to be hungry this weekend.
Brett Moffitt – Big time momentum for Brett coming of a win at Bristol and being locked into the next round of the playoffs, Brett would love nothing more than to play spoiler to his competition and go back to back and not let another playoff driver score a win. He finished 3rd here last year and is looking to build off that this Sunday.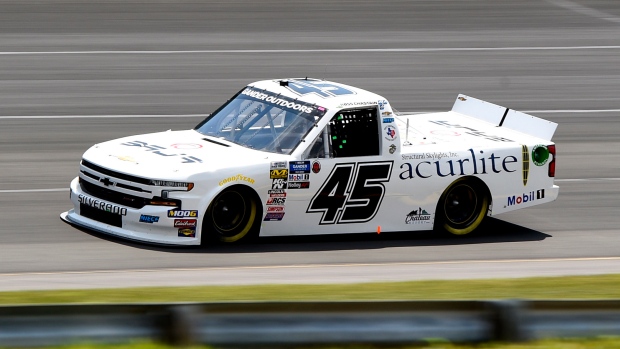 Ross Chastain – You will have to pay up to get Ross this weekend as he has taken the top spot in the salary position but let's not forget he probably has the most experience on road courses in the field. Pair that with Al Niece's #45 Car Shield Silverado and it will be a great combo. He ruffled a few feathers last week at Bristol, specifically KBM drivers, so we may need to be on the cautious side as this track produces a lot of contact and I would assume the KBM driver's are looking for revenge.
 Austin Hill – probably a lower owned option this weekend will be Austin Hill. I like this pick a lot because of that fact and this seems to be a track that produces surprise winners, and someone you wouldn't expect to find in victory lane at a road course is Austin Hill. He has ran one race here in 2018 and finished a solid 8th place finish. This year Austin is in better equipment and looking to to get locked into the next round of the playoffs. I can see Austin stealing one away from the competition here.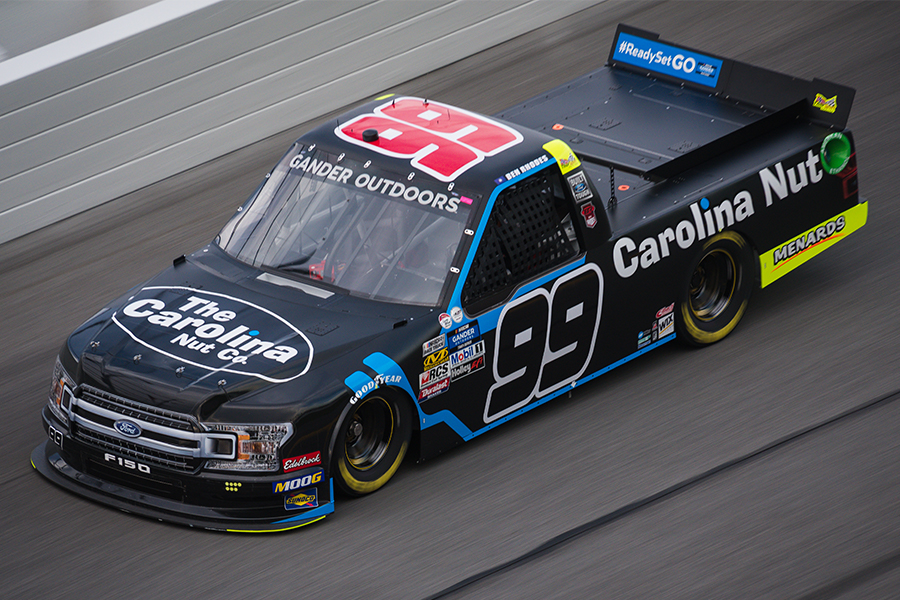 Ben Rhodes – Another driver that has had quite a bit of controversy surrounding him the past few weeks is Ben Rhodes. He failed to make the playoffs this season and has nothing left to race for but to get things right with crew chief Matt Noyce and try to grab a few wins before the season comes to an end. I like Ben here, a track that seems to suit his racing style he just hasn't had the luck to bring home a victory north of the border. Last season he was running 4th on the last lap and found himself spun off now teammate Johnny Sauter's front bumper. Look for Rhodes to be going all out for a victory.
Raphael Lessard – This will be a home track race this weekend for the Quebec native Raphael Lessard. He had a great run going last week at Bristol before being spun by Ross Chastain in the closing laps. He made his third and final start for KBM, he will now be back behind the wheel for DGR-Crosley in the #54. We all know the record the #54 truck has had over the past few weeks, Lessard will look to see if he can bring home the first top 10 finish for the team. We know the DGR trucks have speed and are capable as teammate Tyler Ankrum has been to victory lane and is in the playoffs. I like Lessard this week.
Jordan Anderson – I like the recipe this weekend for Jordan, with only 28 trucks in the field this weekend this could be a career weekend for Jordan. Wally Rogers now calling the shots for him the previous few weeks has got this team on the rise. Statistically this is one of Jordan's best tracks with 4 starts and no finish worse than 23rd. I would not be surprised at all to see him to break through for his first top 10 of 2019 this weekend.
Be sure to check out our Lineupper tool to help create your lineups!! Just click on the button above or head over to www.lineupper.com
---